William Dix Obituary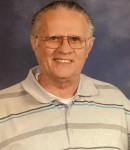 October 28, 1940
-
April 8, 2021
Born in Los Angles, California
Resided in

Eagle River

,

Alaska
Obituary
William (Bill) A. Dix passed away peacefully April 8, 2021 at Alaska Regional Hospital.
Bill was born October 28, 1940 and was 80 at the time of his passing. Bill was preceded in death
by his parents: Helen Kibbee (mother) and Tom Kibbee (blended family), Nathan Dix (father),
and his brother James Dix. Bill was also preceded in death by Sly and Frankie Rebischke (fatherin-law and mother-in-law).
Bill is survived by his wife, Clarice Rebischke, three sons, and one daughter, Bill and Myrna Dix,
Robert Dix, Steve Dix, and Michelle Lewis and Chris (blended family).
Other survivors are his grandchildren: Lindsay, Ashley, Robert, Jessica, Jason, Brandon, Brianna,
Jessie, and Taylor and numerous great grandchildren.
Bill worked in many positions over the years, the last two involved long-haul trucking in the
Lower 48 and Alaska-Canada-Alaska route which both he and Clarice both dearly enjoyed.
Never having to chain up and taking the Cassiar highway (seemed like a shorter route and it
was). Having less critters also made it very nice.
His final and most loved position was as "COACH BILL" for the Eagle River High School (ERHS)
bowling teams. He coached the boy's and girl's teams for 10 years and propelled the teams to
winning district competitions in each of the 10 seasons. Bill truly loved the sport of bowling.
Some believed that he could have gone Pro for he was that good. Nonetheless, Coach Bill used
his love for the game and keen bowling knowledge for the greater good, by mentoring all those
who wanted to learn how to bowl.
Bill made a positive impact on many students and their parents throughout the Anchorage area,
but the biggest and most positive impact was to those in his local community of Eagle River. He
would help anyone who requested extra pointers or tips. All anyone had to do was ask (even
students from opposing teams). Coach Bill displayed great sportsmanship which his team saw
and respected. Most learn from example and Bill was exemplary at providing examples. His
style of coaching made young bowlers believe they learned bowling all on their own.
His daughter, Michelle has been contacted by several Alaskan parents and kids about what a
great guy Bill was, and how he made such a difference in the lives of many bowlers. These
comments are encouraged and mean so much to her. Michelle would like more comments
and/or memories written in the journals being provided at the Celebration of Life for Bill on
Saturday, these will be given to Clarice to send to Michelle with other items.
Clarice and Bill were married civilly in 2006 and later received convalidation at St. Andrew's
Catholic Church. These two had no children with each other, they were a blended family.
Clarice has requested that Deacon Jim Lee from St. Andrew's Catholic Church attend the
celebration starting with an Opening Prayer, beginning promptly at 3:00 pm. Clarice was able to
meet Helen Kibbee, Bill, and Steve Dix. Clarice planned to meet Robert and Michelle (Chris)
this past year; however, they were unable to make the trip due to the COVID virus. Clarice still
plans on meeting the remainder of Bill's family whenever she gets caught up on the to do list
and able to safely travel.
Michelle said that from what she is seeing now, is that Clarice, her family and relatives, and the
Eagle River Community, and the bowlers really made a difference in her Dad's life, and Alaska
seemed to really change him. Bill seemed so happy in Alaska. She recently read something that
Bill wrote to her back when he first moved to Alaska to be with Clarice. He said that someone
in New York received a good Samaritan award for doing some good deed. He told Michelle
everyday people did that in Alaska, and he was starting to do it as well, of course, no awards
were ever expected. Michelle said that from the people that reached out to her, she could see
he really did. She believes with body and soul that he really did do good. She is saddened and
sorry she did not get to see him sooner and now only has memories and stories to remember.
Clarice told Bill many, many times to ALWAYS REMEMBER that she loves him oodles and oodles
and will love him always and forever…till the end of time, no matter what. As far as she knows,
he remembered as he shook his head and pulled his arm with her hand in his, during the only
visit she was allowed from March 28 through his date of death, April 8, 2021. Prior to Bill's
passing, Clarice held the phone up to Bill's ear, so Michelle was able to talk to him for her last
time while he was alive. Yes, Clarice said he moved his head and arm while she was speaking
with him on the telephone.
Bill was cremated and plans are being made to bury the ashes this summer as his children and
their significant others may possibly travel here for the burial. Bill will also have his most
protective and loving dog, Trixie #4 who passed away two days before her pappa. She was also
cremated and will be buried with Bill.
Bill will be greatly missed by a vast number of people but mostly by his wife. She said it was
quiet with him home 24/7 due to the virus, but now it is super quiet. She thinks she could hear
a pin drop on the next street up or down…that is how quiet it is now.
Clarice has many awesome, funny, serious, and great memories of Bill that she will cherish
forever.
To plant a tree in memory of William Dix, please visit our
Tribute Store
.
Services
To plant a tree in memory of William Dix, please visit our Tribute Store.
Funeral Home
Cremation Society of Alaska
1306 E 74th Avenue
Anchorage
,
AK
United States
99518
2021-05-11T