Ward Hulbert Obituary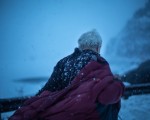 February 25, 1932
-
November 25, 2019
Born in Gilmantown, Wisconsin
Resided in

Anchorage

,

Alaska
Obituary
Ward lived a life that most people don't even know to dream about. He was a traveler, not a tourist. He was an adventurer, an explorer and a fearless trailblazer who visited all 7 continents. Ward embraced the world with unbridled curiosity, deep interest and almost always a touch of danger. His constant companion was his camera. He took breathtaking photos while rafting the Omo River in Ethiopia, traveling with Reindeer herders in Siberia, Trekking in Nepal and Ladakh in the Himalayan mountains, visiting remote villages throughout Africa, exploring the Antarctic, kayaking in the Baja, traveling throughout Mexico and South America, Australia, Tasmania, bicycling in China, New Zealand and crossing the Sahara Dessert in 4WDs. Ward lived life to the fullest. He was loved as an artist, a photographer, a pilot, an environmentalist, a dentist and a gentle human being. He was loved as a husband, a father, a grandfather and a friend. Adventures took him far and wide, but his home was Alaska. He loved flying and beach combing, rafting the world's wildest rivers, kayaking, hiking and climbing. He loved Sand Lake and photographed Grebes and loons on his daily outings during the summer. Winter days found him skiing around the lake or photographing moose or ice bubbles. He loved loons and caribou and ptarmigan. Ward found great joy in visiting his 'secret pond' and watching a plethora of wildlife that also visited there. He snuck into the Buckner Building in Whittier on a number of occasions with various friends and his granddaughter Acacia to photograph the graffiti and the beautiful way nature is reclaiming the building. He instilled his love of the natural world and sense of adventure to his entire family.
Ward was lucky enough to have two great loves in his life. The first, Margaret (Margie) Nourse was his wife of over 40 years and mother to their 4 children: Leslie (Johnson), Lee, Jean and Judy. The second, Gina Hollomon, shared his love of life, art, countless travels throughout the world and a house full of animals for just shy of 20 years. To Ward, art was in everything. Creativity showed in every aspect of his life. He was an acclaimed printmaker and painter, photographer and maker of films. He won awards for both art and photography. He filmed ptarmigan throughout Alaska for many years with a plan of creating a documentary. The film was destroyed in a studio fire and he mourned the loss for decades. He was known for the beautiful slideshows choreographed with fabulous music and presented to various groups after returning from one of his exotic escapades. He made a crazy movie about beached squid filmed on a kayak trip during a hurricane in the Baja. He loved sharing experiences, ideas, outlooks and viewpoints with others in his quiet, understated way.
Ward was born February 25, 1932 to Carl and Eunice Hulbert in the small town of Gilmanton, Wisconsin. He credited his years in the Boy Scouts and bow hunting with his dad for his lifelong love of adventure, nature, canoeing, and exploring. He graduated from the University of Minnesota and became a dentist. He married Margaret Nourse in 1956. In 1958 Ward joined the Army and his orders were for Whittier, Alaska. He, Margie and baby Leslie drove the Alaska Highway from International Falls, MN in August 1958. He served as a dentist at Fort Rich until his tour was over in 1964. By then he, Margie and their expanded family knew Alaska was their home. He went into private practice as a dentist. Ward found a group of lifelong adventure loving friends and continued to ice climb, traverse mountains, canoe rivers, backcountry ski and give Margie a thousand reasons for concern. In the mid-1970's he sought to preserve the last remaining fox farm in Katchemak Bay and gathered a group of friends to purchase the property and restore the houses and buildings dating back to the turn of the century and then built a family cabin adjoining the property. This Bear Cove property remains a central gathering place which radiates joy, love, laughter and respite for his family and visiting friends. In 1979 he designed and helped build his home on Sand Lake.
Ward started Alaska Discovery Tours in the early 1970's with his friend Chuck Horner and remained involved until it sold to Mountain Travel Sobek in 2000. Alaska Discovery gave him the opportunity to explore Glacier Bay by kayak, later raft Alaska's remote rivers and do exploratory trips for joint ventures in places like Ethiopia and Siberia. He always said it was one of the best decisions he ever made as it opened doors to amazing experiences and great friends that he cherished.
Ward enjoyed visits from many old friends during his last weeks, sharing stout beer and even a martini party. When asked if he would like a stout, his reply was 'What kind of question is that?' He loved and was exceedingly proud of his 4 children: Leslie (Kirk Johnson), Lee, Jean and Judy and 4 grandchildren: Acacia and Devin Johnson, Yager Anderson and Dylan Hulbert. Ward died at home, peacefully. The entire family gathered around him in his last days. His wife, Gina, held his hand until the end. He made the best use of his years on earth as any man could. He lived, he loved and then he left. What a legacy…he will be missed and forever loved by so many. He is preceded in death by his parents Carl and Eunice and his first wife, Margie.
To plant a tree in memory of Ward Hulbert, please visit our
Tribute Store
.