Vito Papasodora, Jr Obituary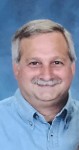 Vito
Vincent
Papasodora, Jr
April 19, 1955
-
January 16, 2018
Born in Bangor, Maine
Resided in

Anchorage

,

Alaska
Obituary
On January 16, 2018, Vito Vincent Papasodora, Jr., beloved husband, father, grandfather, son, brother, and friend, passed away at his home in Anchorage, Alaska where he resided for 25 years.
He was born April 19, 1955 in Bangor, Maine, to parents Joyce and Vito Vincent Papasodora, Sr.
In 1973, he graduated from Service High School, and he successfully completed the crane operators course with the United States Army at Ft. Leonard in Wood, Missouri, and served in the Army National Guard.
He worked in Prudhoe Bay for various companies such as Peak Oilfield Services as a buyer and parts counter person, ConAm Construction as a materials manager, Ice Services as an equipment dispatcher, and CH2MHill as a materials manager and coordinator until 2014, and, at the time of his passing, for Western Peterbilt in Anchorage.

He was married to Vicky Pfloier, with whom they had one son, Vito Vincent Papasodora the third, in 1977. They were married in August 23, 1976 until late 1979. In November 10, 1996, he married Deborah Baines and adopted her son, Dalton Baines.

He enjoyed hockey, dog sledding, cooking, ice skating, fishing, playing golf, and spending time with his sons and grandchildren. He loved working with animals at The Learning Farm with his wife, Deborah, and had a favorite animal, a lamb named Lucy, with whom he shared pop tarts and cookies.He enjoyed being a doting Grandfather and loved spending time with all of his grandchildren. He loved traveling and accompanied his son Dalton Baines to Italy and Greece in 2013. He loved going to Arctic Roadrunner in Anchorage when he and his family could get together. He had a big heart, and had a profound impact on all who knew him.
He is survived by his wife, Deborah Baines, sons Dalton Baines and Vito Vincent Papasodora the third, and his wife, Agnieszka Papasodora, his Grandchildren Angelika, Klaudia, Bella, and Henrie Papasodora, his mother Joyce Papasodora, brothers Jeffery, Stephen, and Jonathan, and sisters Roxanne, Lynne, and Cheryl.
His funeral service was January 20, 2018, at Life Church in Anchorage at 6:00pm, where family and friends celebrated his life.