Timothy MacMillan Obituary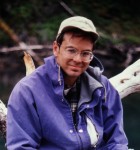 Timothy
Bernard
MacMillan
January 3, 1945
-
January 3, 2019
Born in New Dehli, India
Resided in

Anchorage

,

Alaska
Obituary
Four years after he was diagnosed with pancreatic cancer, Timothy Bernard MacMillan confronted the limits of modern medicine and elected to spend his remaining weeks in his longtime hometown of Anchorage, Alaska, surrounded by friends and family. He died January 3rd, 2019 in the early hours of his 74th birthday. He was in his home next to his wife and daughter.
Born in New Delhi, India, in 1945 to Mary (Andersen) MacMillan, an Anglo-Indian of British descent, and John MacMillan, a U.S. soldier serving in WWII, Tim immigrated with his mother to the United States at the age of two. He grew up first in Fitchburg, Massachusetts, then spent his Junior High and High School years in Miami, Florida. His father passed when Tim was 17; this was followed by his mother's death 10 months later from latent complications of typhoid and malaria. Soon after, Tim matriculated to Carnegie Institute of Technology and graduated with a BS in Mathematics followed by a JD from the University of Pittsburgh. He spent the early years of his career practicing law in Arkansas. Then, in a move that even he couldn't explain satisfactorily, he accepted a job setting up the Alaska Legal Service Office in Kotzebue, Alaska. There he met his wife of 39 years, Linda (Harris) MacMillan, and a few years later they moved to Anchorage together. In 1989 they quit their jobs to serve in the Peace Corps in Honduras, where they learned that they would be welcoming their only child into the world, Kelsey. During the ensuing decades of Tim's life he worked in Anchorage as a worker's compensation attorney and completed degrees in Civil and Environmental Engineering at UAA. With his family, he traveled all over South and Central America, punctuated by two years in Asuncion, Paraguay, serving as volunteers for Habitat for Humanity.
Throughout his life Tim wanted to be in the outdoors. He hiked, skied, snow machined, and kayaked all across Alaska, and, despite a few less-than-well-conceived hijinks, managed never to require a rescue party. Those who knew Tim well would likely describe him as gruff, even cynical at times, but they would also describe him as a deeply ethical human being, an intellectual and challenging conversationalist, a courageous adventurer, and a dedicated father.
He is survived by his wife Linda, daughter Kelsey, son-in-law Dan, half-brother Jimmy, and half-sister Edna.
Tim's life will be honored by his closest friends and family in a private ceremony. In lieu of flowers, please make a donation in his name to the Nordic Skiing Association of Anchorage or Project for the People of Paraguay.
To plant a tree in memory of Timothy MacMillan, please visit our
Tribute Store
.