Terry Rubincan Obituary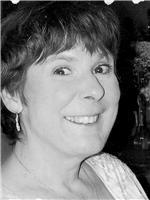 March 17, 2014
Resided in

Anchorage

,

Alaska
Obituary
Anchorage resident Terry Ione Rubincan, 59, passed away March 17,ÿ2014, at her home.
Memorial services are planned at a later date at the PresbyterianÿChurch in Delta Junction. Her cremated remains will be interred atÿRest Haven Cemetery in Delta Junction.
Terry was born March 13, 1955, in Van Nuys, Calif., to LesterÿMarchus and Hannelore "Bill" (Heineman) Marchus Dennison. She moved toÿAlaska at the age of 2 months, residing in Delta Junction. Terryÿgraduated from Delta High School in 1974. She continued her education,ÿreceiving her bachelor's degree in business management from the Universityÿof Phoenix in 2007.ÿ
Terry was employed for many years with theÿAlyeska Pipeline Service Company, working in Delta Junction, Valdez andÿAnchorage before retiring in 2012.ÿShe was a member of the Pioneers of Alaska. Terry enjoyed reading,ÿauctions, pets, computers, photography and travel.
Terry is survived by her step-father, Leigh Dennison, of Wasilla;ÿsisters, Linda Crawford, of Hauula, Hawaii; Carrita Campbell, of Juneau, whoÿpassed away shortly after Terry on March 18; and Leslie Marchus, ofÿLewiston, Maine; and one brother, Michael Marchus, of Lewiston, Maine.
Terry is preceded in death by her mother, Hannelore "Bill" Dennisonÿand her father, Lester Marchus.
Arrangements entrusted to the Hasara family at the Cremation Societyÿof Alaska. Words of comfort can be shared with Terry's family atÿ
www.alaskacremation.com.
To plant a tree in memory of Terry Rubincan, please visit our
Tribute Store
.