Ronald Clemens Obituary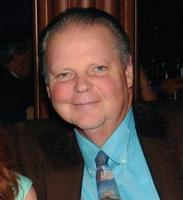 September 16, 2014
Resided in

Alaska
Obituary
Ronald Alan Clemens, 60 passed away on Sept. 16, 2014, at Mat-su Regional Medical Center, Palmer, due to complications of cancer treatment. Services will be held 4 p.m., Sunday, Sept. 28, at the Wasilla Lake Church of the Nazarene, 2001 E. Palmer-Wasilla Hwy, Wasilla. His cremated remains will be scattered at Kaschwitna River, a favorite hunting location and Hatcher Pass. Please visit him. Ron was born June 3, 1954, in Zanesville, Ohio. He graduated with honors from Walnut Ridge High School in 1972. He has made Alaska his home since 1976, and established Clemens Electrical, LLC in 1984. Ron worked hard every day to build his business as a model of integrity and quality and to teaching new craftsmen what he knew about the trade. Ron married his best friend and love of his life, Barb Shirley, on June 17, 2000. Ron was a friend of Bill W. for more than 20 years, seeking to practice and demonstrate principled actions in all of his affairs. An all-around lover of life, he enjoyed golf, competitive darts, snow machining, hunting, racing cars in his youth with his step father, playing poker, traveling and playing on Big Boy Toys ('dozer and backhoe). His new found love was snorkeling. Ron's laughter, his love for others and his ability to tell you the truth in a way that made you laugh and want to do better touched hundreds of lives. He will be greatly missed. Ron is survived by his wife, Barb Clemens of Wasilla; mother, Marjorie Clemens of Columbus, Ohio; sister, Brenda Clemens of Wasilla, Alaska; his stepfather and wife, Earl and Jeannie Ledbetter of Foley, Ala., and extended family in Ohio, Oklahoma and Texas. He is preceded in death by his father, Pete and his grandparents from the Clemens and Taylor families. In lieu of flowers, memorial donations can be made in Ron's memory to the Clemens Memorial Scholarship Fund for Electrical Apprenticeship at ABC of Alaska, First National Bank of Alaska 31122310. Arrangements by Cremation Society of Alaska-Matanuska Susitna Valley,
www.alaskacremation.com
To plant a tree in memory of Ronald Clemens, please visit our
Tribute Store
.