Robert Haastert Obituary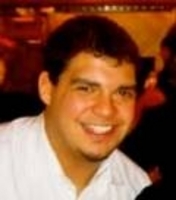 September 12, 2013
Resided in

Eagle River

,

Alaska
Obituary
Surrounded by family and friends Robbie died at 6:50 p.m. Thursday, September 12, 2013, at Providence Alaska Medical Center, Anchorage, Alaska, after a two year courageous battle with Ewings Sarcoma cancer.
Robbie is survived by his parents, Robert and Cindy van Haastert, Eagle River; sisters: Melissa van Haastert, Eagle River, Allison (Jon) Billman, Napa, CA, and Christen (Ian) Walklin, Portland, ME; grandparents: Gilbert and Juliette Ceballos, Cypress, CA; niece, Isabella and nephew, Eli; aunts, Inge Hall, Stephanie Hautala, Sonia Ceballos; uncle, Gilbert Ceballos; and extended family in Oklahoma and California. Preceded in death: grandparents, Gustaaf and Jacoba van Haastert, and cousin, Thomas Ceballos.
Robert Johannes "Robbie" van Haastert was born February 2, 1986 at George Air Force Base, California and came to Alaska with his family in February 1987 living first at Eielson AFB and then at Elmendorf AFB. Growing up in Eagle River, Robbie attended Eagle River Elementary, Gruening Middle School, and graduated from Chugiak High School in 2005. In 2007, he earned a degree in Culinary Arts and Restaurant Management from the Arizona Culinary Institute.
Robbie was passionate in all aspects of life including sports, hunting, fishing, cooking and enjoying the adventures that traveling the world brings with friends and family. Of all locations across the globe, none were more important to Robbie than his long time Eagle River home. Robbie excelled in athletics from a young age engaging in football, baseball, hockey and wrestling as a youngster. He continued to excel with the Chugiak Mustang football and was on the 2002 State Champion Wrestling team. It was the lifelong camaraderie along with team work, sacrifice, self discipline, and being a contributing member of the Eagle River community that appealed most to Robbie.
A funeral Mass will be at 4:30 p.m. Wednesday, September 18, 2013 at Saint Anthony's Catholic Church, 825 Klevin Street, Anchorage, AK. Celebration of Life will be at Chepo's Mexican Restaurant in Eagle River. In lieu of flowers, Robbie asked that condolences be expressed by donating blood at the local blood bank.
Arrangements entrusted to the Cremation Society of Alaska,www.alaskacremation.com.
To plant a tree in memory of Robert Haastert, please visit our
Tribute Store
.