Robert Seims Obituary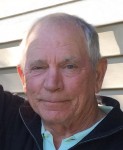 May 10, 2019
Born in Seattle, Washington
Resided in

Wasilla

,

Alaska
Obituary
Robert Seims, age 75, passed away peacefully at his home on Jacobsen Lake, in Wasilla, Alaska, on May 10, 2019. Bob was a long-time resident of Wasilla and the first principal of Snowshoe Elementary.
Bob was born in Seattle, in 1943, the second child of Dorothy and Al Seims. He grew up on the shores of Hood Canal, near Poulsbo, where he came to love fishing, diving, and hunting. During his senior year of high school, Bob quarterbacked the North Kitsap Viking football team to its first-ever undefeated season.
Bob graduated from Washington State University, and was hired by his hometown school district as a speech therapist. In 1968, he married Janice Hulbert, and the couple moved to Wasilla the following year when Bob was tapped to develop a speech therapy program for the Mat-Su Borough School District.
Bob and Jan settled on Jacobsen Lake, where they built their home and had two sons: Brian and Peter.
Bob's career in education continued to grow and flourish. He earned a master's degree in education from the University of Alaska Anchorage and taught fourth grade at Sherrod Elementary in Palmer. In 1979, he became the first principal of Snowshoe Elementary in Wasilla. He loved his role and his team at Snowshoe. He remained there until he retired in 1992, shortly after Jan passed.
Bob was blessed with a long and active retirement. He made a cross-country trip to watch son Brian play college hockey in Cortland, New York. But, mostly, he stayed in his beloved Alaska. He built a cabin near Homer from trees salvaged after the spruce bark beetle infestation. He established an oyster farm in Peterson Bay and built a harvesting vessel he called "Harvey."
In 1995, Bob married Donna Parker in a backyard ceremony officiated by his brother, Rich. The couple remained on Jacobsen Lake and raised Donna's son, Travis.
This is when Bob's creative pursuits became his main focus. He built cargo sleds to tow behind snow machines, metal and wood home and garden décor, custom golf carts, cribbage boards, walking sticks, and so much more. His shop was his sanctuary. He spent countless hours there creating a variety of masterpieces. If you were gifted any of his work, you know the depth and diversity of his talents.
Bob's other passion was golf. He loved to watch golf. He loved to play golf. He loved to think about golf. During the long days of summer, Bob hit the links at least once a week with a group of friends in Palmer. And, after Donna retired, the couple purchased a home in Surprise, Arizona, and Bob was able to refine his game during the winter, too.
Bob enjoyed following the Seattle Mariners and Washington State Cougars. For several summers, he helped friends harvest salmon in the Alaskan Interior. He was known for sipping Southern Comfort in the evening and having a glass of milk with graham crackers before bed.
About a year ago, Bob was diagnosed with esophageal cancer. He underwent treatment first in Seattle and then in Alaska. The cancer wasn't curable, but the treatments gave him an extra year to make memories with his family and pursue his passions. As was Bob's wish, he passed away at home, soaking in the view he loved so much: serene Jacobsen Lake.
Bob was preceded in death by Dorothy and Al Seims (his parents), Jan (his wife), and Thomas Parker (his stepson).
Bob is survived by a loving family: wife Donna; son Brian, of Anchorage; son Peter (Koby), of Wasilla; stepdaughter-in-law Patricia Parker, of Wasilla; stepdaughter Tonya Gamble (Brad), of Eagle River; stepson Travis Parker (Kaila), of Wasilla; grandchildren Kaylin, Rhys, Graysen, Mackenzie, and Christian Seims, Ben (Chelsea) Parker, Ashley (Mike) Weys, Marcus and Emma Gamble; five great-grandchildren, his siblings, and numerous nieces and nephews.
A celebration of Bob's life will take place later this summer. In lieu of flowers, the family requests donations be made to the donor's favorite charity.
Bob's family thanks the staff at Katmai Oncology Group and Mat-Su Regional Home Care and Hospice for their compassionate care and support during Bob's cancer journey.
To plant a tree in memory of Robert Seims, please visit our
Tribute Store
.
Services
To plant a tree in memory of Robert Seims, please visit our Tribute Store.
Funeral Home
Cremation Society of Alaska/MatSu
5050 Dunbar Dr
Wasilla
,
AK
US
99654