Robert Baker Obituary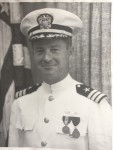 April 26, 1931
-
May 3, 2018
Born in Kansas City, Missouri
Resided in

Anchorage

,

Alaska
Obituary
On Thursday May 3, 2018, stock prices in Baker's Bourbon fell precipitously on the news of the passing of Dr. Robert Owen Baker. Senior executives at Baker's called an emergency meeting to brace for the impact of the anticipated drop in sales. He would try any bourbon, but always came back to Baker's Bourbon. Dr. Baker was not the founder of the iconic company that bears his name, but he sure loved it enough to be the founder in spirit - no pun intended…

Dr. Baker moved himself, his wife and their daughter and two sons to Alaska in 1976. A life-long outdoorsman and biologist, he dreamed of moving to The Last Frontier for many years before conquering the Al-Can Highway and settling here. He landed a job with the State Department of Fish and Game and was fortunate enough to be able to travel the great state of Alaska for years. He eventually retired from the State and took a job running the Sanitation Division of the Anchorage Health Department. He could tell you horror stories about various restaurants in the city, and often would, whether you asked or not, most especially during dinner. He also taught biology classes for Wayland Baptist University for many years, just for fun. He was a brilliant teacher, inspiring his students and holding them to the highest expectations. Many of his students kept in close touch with him well after they left his classroom.

By far, his first love and first career was with the US Navy, where he rose to the rank of Commander. He served as a navigator on an antisubmarine warfare aircraft out of Iwakuni, Japan. He worked in Pennsylvania and in Honolulu, Hawaii. He served as the ranking Naval officer at the National Security Agency, as Naval Flight Operations Training Officer at the Naval Air Station in Pensacola, Florida, as the commanding officer at the Naval Base in Antigua, and as both Public Affairs Officer and Environmental Specialist at the Pacific Missile Testing Center at Pt. Mugu, California. There he was also instrumental in studying and protecting the sensitive estuary ecosystem. He even went so far as to try to lasso a shark trapped in the estuary to move it back out to sea. This guy was no slouch.

Dr. Baker "drinks bourbon and knows things" - lots of things - so some people might be surprised that he was not always a doctor. He started his education in his home state of Missouri at Mizzou - the University of Missouri, where he got his bachelors degree in biology before entering the Navy. He went on to study at the University of Central Florida and at the Naval War College. But his most accomplished degree was the Ph.D. in Parasitology he earned at the University of California at Santa Barbara from one of the greats in the field, Dr. Elmer Noble, who took Bob on as his final Ph.D. student. Not only did Bob complete his Ph.D., but he did it while holding down a full-time job as an officer in the Navy and raising a family, all at the same time. Sure, he was stressed out and just miserable to live with for a while, but earning that degree was one of his proudest accomplishments and defined much of the rest of his life. He retired from the Navy after 23 years of service, and with a shiny new Ph.D., moved to Alaska for his next great adventures - but you already know that.

Dr. Baker had many hobbies. While in Japan, he studied judo and jujutsu, eventually earning his Nidan (2nd degree black belt) in both arts from Kyuzo Mifune, himself a student of Jigoro Kano, the founder of Judo. He loved camping, hunting and fishing, and with his older brother Bill, became an expert marksman. As kids, they often went hunting around the fields of their hometown, providing the resultant game to the needier families in the area. When he was growing up, Bob was a Boy Scout and earned his Eagle Scout award, and he encouraged (okay, he cajoled and sometimes even forced) his sons to earn their Eagle Scout awards as well. He used his academic skills to study for and earn his General-class amateur radio license (NL7UH). He made many friends on and off the air, helping in emergencies and generally just enjoying talking to distant stations. His best friend, Chuck Frensley, helped Dr. Baker have a bit of a lighter side, and also helped get him out of his comfort zone sometimes - there are no better friends than the Chucks of the world.

Dr. Baker liked to build his own furniture, and there are quite a few pieces still around today. These creations were far more functional than decorative. Oh the number of times one of his sons was told to "just hold that piece steady there while I cut this." He loved his Doberman pinschers, which he considered the "best, smartest and most loyal dogs in the world." And like any good dog, he hated cats. He loved photography - we all remember the many hours-long slide shows of vacation pictures that we had to sit through. He loved classic, campy TV shows, classical music, and classic meat-and-potatoes foods. He was a pretty classic (and classy) guy.

Dr. Baker was the consummate ladies man. He was first married to Lynette, with whom he had three children: Barbara, Annette and Jeff. He later married Veronica (Ronnie) and had another son, Robert, Jr. But he spent his most recent years, and some of his happiest, with his girlfriend Rosalina. Even when he was sick or unhappy, he was always able to flirt with the "pretty nurses" or humblebrag wink about how the Bush Company girls were coming over to the house later.

Dr. Baker gave many gifts to his children: his work ethic, his intelligence, his love of science, his love of animals, his people skills, and his obsessive-compulsive tendencies. He gave even more of himself to his friends, his city, his state and his country. He lived 87 years, able to be independent the entire time, much of it in the state he loved so much, and all of it doing the things he loved to do. We should all be so lucky.

In lieu of flowers, donations honoring Bob to any of the following are appreciated:
American Lung Association - research to cure COPD www.lung.org
Anchorage Amateur Radio Club - https://kl7aa.net/
Midwest Doberman Rescue - http://www.midwestdobermanrescuestl.org
Marine Science Institute at UC Santa Barbara - http://msi.ucsb.edu/giving

Bob's family has arranged a military honors ceremony and celebration of life for Bob on Thursday, July 19 at 5:45pm, at American Legion Post 28, 7001 Brayton Dr. in Anchorage. All of Bob's friends, family, neighbors, co-workers and otherwise Bob-connected folks are welcome to share in the honors, memories, food and cash bar. We'd love to hear your favorite Bob story, so please join us. Email Bob's family at docbobservice@gmail.com for more info or with questions.
Services
Celebration of Life
American Legion Post 28
7001 Brayton Drive
Anchorage
,
Alaska
99507