Michael Singsaas Obituary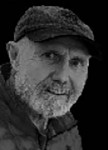 December 29, 1943
-
December 30, 2020
Born in Mountain Lake, Minnesota
Resided in

Anchorage

,

Alaska
Obituary
Dr. Michael Wayne Singsaas, "Mike," passed away after a decade-long battle with Parkinson's disease in Anchorage, Alaska, at the age of 77. Born and raised in Mountain Lake, Minn., he was the eldest son of Maxine Piper and TJ, "Tib," Singsaas.
At the age of 10, Mike's wanderlust ignited. His first trip from home was with Troop 49 to the Boy Scout Jamboree in Washington, D.C. During his trip, his curiosity about traveling began. In middle school and high school he learned the business of baking by working at his parent's bakery early mornings before attending school. After school he could be found outdoors watching the local wildlife or playing team sports. He enjoyed growing up in the small town of Mountain Lake and was grateful for his friends and experiences growing up there.
Mike attended Augustana University, which prepared him for a successful career in medicine. He graduated from the University of Washington School of Medicine and later completed a Urology Specialization at the University of Southern California. He always thanked Dr. John Wrigley for encouraging him to pursue urology.
Dr. Singsaas was passionate about the field of medicine and practiced as a doctor for more than 40 years. He was in private practice in Mt. Lake, Minn., and Anchorage and Juneau, Alaska. However, the work with which he was most proud was serving in the United States Public Health Service. Mike worked on the Pine Ridge Reservation in South Dakota, and throughout Alaska at field clinics and hospitals serving Alaska Natives and American Indians. His love and respect for all humans was demonstrated by his willingness to serve all who needed his skill. Dr. Singsaas was a kind, humble and generous man.
When he wasn't working, he enjoyed being outside - rain, wind, snow or shine. He enjoyed cross country and telemark skiing, biking, hiking, sailing, birding and travel. Throughout his life he traveled to most of the world's continents - Antarctica twice. His favorite past times were listening to National Public Radio, watching Public Broadcasting Service or listening to classical music - Beethoven in particular. He was a patron of the arts, philanthropist, a progressive democrat and a relentless advocate for finding a cure for Parkinson's disease.
Mike was preceded in death by his parents, Maxine and Tib Singsaas; brother, Richard Singsaas; mother-in-law, Sandy Plotnick; and daughter, Jessica Weller. He is survived by wife, Rocky Plotnick; their children, Anika Singsaas (Mark Calarco), Kari Singsaas and Lennon Weller (Miranda McCarty); son-in-law, Tony Schnese; grandchildren, Torin Calarco, Emrie and Brielle Schnese and Winter Weller; brother, Don ( Marcia Singsaas); cousins/sisters, Betsy Singsaas and Jenny Singsaas; and numerous cousins, nephews, nieces and in-laws from the Singsaas and Plotnick families.
The family would like to extend appreciation to The Anchorage Pioneer Home, Baxter Senior Living, Providence Hospice, Mo Hillstrand, ANP, Mary Demers, DO, Alec Glass, MD, and Peter Mjos, MD for the care and friendship provided to Mike.
A celebration of life will be held at a future date and his remains will be placed in several of his favorite locations: Prince William Sound, Denali National Park, Hawaii and Joint Base Elmendorf-Fort Richardson. Contributions can be made in his honor to The Michael J. Fox Foundation for Parkinson's Research or to Alaska Public Media.
To plant a tree in memory of Michael Singsaas, please visit our
Tribute Store
.