Mark Arnold Obituary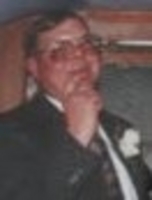 August 11, 2012
Resided in

Anchorage

,

Alaska
Obituary
Mark T. Arnold, 55, died August 11, 2012 at St. Elias Hospital in Anchorage from kidney disease. A memorial service will be held Saturday, August 18, 2012 at 4 p.m. at the Cremation Society of Alaska, 7216 Lake Otis Parkway, Anchorage, AK 99507.
Mr. Arnold was born August 22, 1956 in Seattle, Washington. He graduated from Bullard High School in Fresno, California. Mark was a self-educated man and his life was the fulfillment of the American Dream. He came to Alaska 11 years ago with only a junk car and a few possessions. He worked many hours in rural Alaskan villages to obtain his journeyman's license as an industrial electrician. He worked at an American compound in Russia between 1991 and 1999. Mr. Arnold married Lori Ann (Warner) Arnold on August 22, 2000 over Mt McKinley. He invested his earnings into properties throughout the Mt. View area, earning the Beautification Award in 2000, 2001, and 2002. Since 1994, Mark opened his heart to the mentally challenged adults in our community and owned three assisted living homes specific to them. Before he came to Alaska, he achieved the rank of staff sergeant in the Air Force while enlisted for 11 years as a Fuel Specialist and Flight Simulator Technician. Mark loved and believed in his country. Stories of heroism of our troops, officers, police, firefighters, the common man, and hearing the national anthem brought him to tears every time. Bringing his daughter and grandson that he never knew he had to Alaska completed his life and family. With the aide of his family and wife, companion and caregiver of 17 years, Mark achieved success in business and close relationships. He changed the lives and touched the hearts of many people. He will be greatly missed and never forgotten.
Mark is survived by his wife, Lori Arnold; mother, Irene Darr; daughter, Michele Dingley; step-daughter, Capt. Amanda Foster; stepson, Tim Trudeau; sister, Cindy Philby; three brothers, Charles Soule, Bruce Arnold and Keith Arnold, five grandchildren, nieces, nephews and many friends in Alaska.
An online guestbook can be signed at
www.alaskacremation.com
.
To plant a tree in memory of Mark Arnold, please visit our
Tribute Store
.