Marcel Rivera Obituary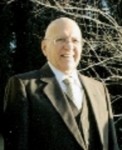 June 30, 1930
-
April 22, 2020
Born in Soyapango, El Salvador
Resided in

Anchorage

,

Alaska
Obituary
Mr. Marcel Rivera, lifelong Anchorage, Alaska, resident, died on April 22, 2020, at the age of 89, from heart failure. Marcel was born on June 30, 1930, in Soyapango, El Salvador, CA. His parents, Inez Rivera and Maria Luisa de Rivera, grew a happy family of 11 children. Marcel finished high school and he signed up for a scholarship from the American Embassy in his country to go to Panama Canal. He received a diploma at Albrook Air Force Base for Radio Operator-Maintainer. He came back to El Salvador to work at the International Airport in San Salvador.
At the age of 28, he left his country to meet with his sister Angela and her husband Roberto Lopez in Fairfield, Calif. Later he moved to San Francisco, Calif., to work at the famous Mark's Hopping Hotel. In 1961, he married his sweetheart Blanca Dina Rodriguez. They started a family with three sons: Marcial, Roberto and Edwin.
In 1971, the family moved to Sunnyvale, Calif., and he started working as a manager at "The Bullfighter Inn" in Los Altos, Calif. After a while the owners, Mr. and Mrs. Louis Torres, sent him to Alaska to take care of "La Cabana Restaurant," the first Mexican restaurant to open in Alaska in 1953. He managed the place for 18 years. Later he moved to work for Mr. Abraham Gallo at "Gallo's Restaurant" until he retired from the restaurant business. On 2006, he started working for in the sales department for Mr. Rick DiTomaso's produce company. He enjoyed working for him 14 years until his full retirement in September 2018.
His funeral mass and The Celebration of Life will be held when the current situation subsides and is safe for all.
To plant a tree in memory of Marcel Rivera, please visit our
Tribute Store
.