Jacobo Luevano Obituary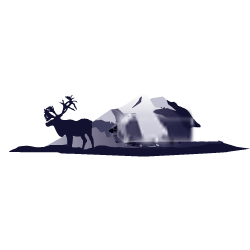 June 27, 1952
-
November 13, 2019
Born in Tularosa, New Mexico
Resided in

Palmer

,

Alaska
Obituary
Jacob Arturo Luevano was born on June 27, 1952 to parents Isaac and Millie Luevano in Tularosa, NM, and died on November 13 in Palmer Alaska. He had four siblings David Luevano, Ernest Luevano, Josey Worley and they live in New Mexico. Jacob's sister Cecelia preceded him in death. Jacob has one son Prestin Luevano and three stepchildren, Sarah Reasner, Christel Ling and Shane Ling. Jacob's first wife and mother of his son was Prestina Lopez. Jacob went to Tularosa High School in Tularosa NM where he played on the football and basketball team. He joined the Air Force and served proudly for six years.
After the service, he went to college at University of Alaska earning his bachelor's degree in social work at University of Alaska, Anchorage. It was there he met his current wife; Mary Lou Vanairsdale and they were married December 29, 1995. Together they enjoyed serving their church with their inspired music. Jacob played drums (taught himself to play) and did vocals in bands since he was a teenager. Jacob also formed a ministry of his music, taking the gospel to several villages over the years with his band named Premium Blend. He was especially fond of classic rock and would frequently break out in song and get others around him to sing along and start dancing until we couldn't remember the words. The kind of fun he initiated brought a lot of joy to those around him. Jamming with Jacob and Mary Lou was a hoot, the lower level of their house rocking and rolling.
Jacob loved Alaska's fishing and hiking. They lived to fish and camp in their cabover camper all around Alaska. Mary Lou's sisters all adored Jacob but Janet and her husband were able to accompany Mary Lou and Jacob on many of their wacky adventures. She remembers dip netting for salmon for hours till they were halfway to hypothermia in chest waders in that cold water. She said things got pretty goofy. After the catch, there was the smoking of the salmon. He loved Hatcher's Pass, the Little Susitna River and his dog Osa. Teresa remembers how Jacob liked to poke fun at his Mexican heritage. When she introduced him to an elderly neighbor at their lake place, Jimmie asked how he got over the Rio Grande to get to the US. He replied that he just hopped on a tortilla shell and floated across. Teresa also remembers Jacob and Mary Lou taking her and her husband up The Butte in the Matanuska Valley, a beautiful hike. At some point they realized that Jacob was powering up the climb and were thinking that this must be a race. Oh boy. Another time Jacob and Mary Lou were driving Mary Lou's mother and Teresa home from Valdez after midnight. Mary Lou, Teresa and Jacob were acting out an impromptu Christian radio program, complete with singing songs, praying, preaching and commercials. When a flagger stopped us while some road work was completed, we were still laughing like lunatics, so the flagger asked us what was up. Jacob told him that he had no idea who these women were, that they were hitchhiking from Valdez to Anchorage. He called us The Valdez Crazies and did so for years afterward.
Jacob's faith was precious to him and he made you aware of that early in your relationship although he was never "in your face" about it. He knew Jesus and loved him and Mary Lou. Together, Mary Lou and Jacob hosted many friends and family gatherings in their home and often Jacob made his delicious from scratch Mexican food like red chili enchiladas and posole. Jacob was a very generous person, would always help others financially if needed.
Mary Lou's kids and grandkids. He always made everyone feel special. He called all the sisters his "hermanna". He will be greatly missed. Godspeed, (Spanish for brother).
To plant a tree in memory of Jacobo Luevano, please visit our
Tribute Store
.
Services
To plant a tree in memory of Jacobo Luevano, please visit our Tribute Store.
Funeral Home
Cremation Society of Alaska/MatSu
5050 Dunbar Dr
Wasilla
,
AK
US
99654
2020-05-30T