Chris McNeil Obituary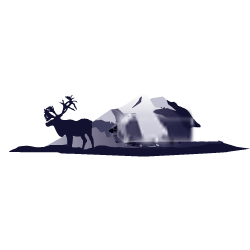 April 15, 2015
-
April 15, 2015
Born in Halibut Bay, Alaska
Resided in

Anchorage

,

AK
Obituary
Chris McNeil, Sr. was born on October 9, 1923 in Gingolx, British Columbia to Flora Sutton and Matthew Stewart. He was Laxsgiik, Eagle, Simogit AxHaathaaTkw. He passed away on April 6, 2015 at ANMC surrounded by family.
Chis married Anita Brown. They had eight children; Chris Jr., Shirley, Margaret, Patricia, Helen, Larry, Lorraine and Bradley. He also has a daughter, Louise Wilson of Prince Rupert, British Columbia. He was predeceased by his second wife, Barbara Hartill, the mother of their son, Chris D. McNeil of Arizona. His surviving siblings are Charles, Winnie and Ester Stewart. He has many grandchildren and great grandchildren. Chris was preceded in death by his daughter, Lorraine, and his five siblings.
Chris owned his first boat at 14 years old, fishing the Skeena River. Chris fished in Bristol Bay from the days of double-ender sailboats. He was a highliner and received recognition by the Alaska Packers Association, catching 43, 800 salmon. In Juneau, he owned the Wilson and the "Herring Pond" at Auke Bay that provided bait for commercial fishermen on the Pacific coast and herring and eggs to the Native community.
In Kodiak he owned the Yukon and his sons, Larry, Bradley and step-son Lyle, fished with him.
Chris was one of the first to fish crab in the Aleutians, running the 536 ton Kodiak Queen, the largest and one of four boats in the fishery. After catching 1.2 million pounds of king crab they had to quit because the tender was fully loaded.
Chris fished halibut and black cod in the Gulf of Alaska and the Bering Sea, on his boat the Patriot with his sons Chris Jr., Larry, Bradley and his grandson, Micah McNeil.
Chris was the captain of many of the top performing fishing boats and trained and mentored many people in the commercial fishing profession.
As a Traditional Nisga'a Leader, he taught the younger generation the Nisga'a philosophy for living a long productive life is to have a kind heart and to help those in need.
Services will be held on Saturday, April 18, 2004 at 4:00 PM at the Cook Inlet Housing Community Center, 9131 Centennial Circle, Anchorage Alaska and on April 26, 2015 in Gingolx, BC
To plant a tree in memory of Chris McNeil, please visit our
Tribute Store
.
Services
To plant a tree in memory of Chris McNeil, please visit our Tribute Store.
Service
Cook Inlet Housing Community Center
9131 Centennial Circle
Anchorage
,
AK