Bonnie Wardlaw Obituary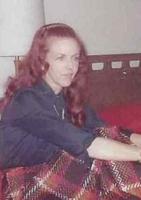 October 24, 2014
Resided in

Alaska
Obituary
Bonnie Wardlaw, 88, slipped gently into heaven on Oct. 24, 2014, at home surrounded by her family. A Celebration of Life was held on Oct. 30, 2014, at the home of Jessica and Travis Carlson. Bonnie was born on May 23, 1926, in Iron Mountain, Mich., to Bonnie and George Wilson. At the age of 3, the family drove to Washington state in a Model T Ford. Bonnie graduated from Silverdale High School and, at the age of 16, headed for New York City. There, she would carry her accordion on the subway to take lessons (it weighed more than her). While in New York, she became very involved in the Catholic Church, where she learned to play the organ among other instruments. She returned to Washington state and enjoyed entertaining as a lead singer and playing the instruments that came so naturally. Several years later, she married John J. Manley III and moved to San Diego, Calif., where they had two sons. The family moved back to Washington state and a daughter was born. For several years they owned Erland's Point Grocery Store. The year 1965 brought a new life: now remarried, her family adventured overseas to Hawaii for two years, then Guam for another two. Bonnie ventured to Alaska with her family and opened the Upper Crust Bakery; she also received a degree in Interior Decorating. Bonnie was preceded in death by her husband, James Wardlaw; and parents, George and Bonnie Wilson. She is survived by her three children, John J. Manley IV, Patrick Manley and Bonnie Scarborough, all of Anchorage; grandchildren, Jeremy Young of Washington, John J. Manley V of Nevada, Jessica Young Carlson, Adriana Karameti, Argon Karameti and Ryan Manley, all of Anchorage; and five great-grandchildren. Bonnie loved to golf and build dollhouses (one at Providence Hospital). She won many ribbons at the Alaska State Fair for her skilled crocheting and will always be remembered for her Christmas cookie trays and holiday appetizers. We are blessed with wonderful memories of a talented musician, gifted artist and a loving mother and grandmother who will forever be in our hearts and never be forgotten. Arrangements by Cremation Society of Alaska,
www.alaskacremation.com
.
To plant a tree in memory of Bonnie Wardlaw, please visit our
Tribute Store
.