Anne Middleton Obituary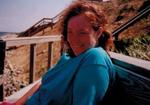 Anne
November 22, 1945
-
March 30, 2015
Born in New Jersey
Resided in

Anchorage

,

AK
Obituary
Mid-afternoon on Monday, March 30, 2015, Anne Middleton died. She died at home, as was her strong wish. She was with and embraced by her family. Her illness had been long, but her death that afternoon was unexpected. Anne was born in New Jersey, but her formative years were in Manhattan, much of it in and near Greenwich Village, N.Y. There is a picture of her climbing Flattop shortly after she arrived in Anchorage, Alaska, from New York, in 1967. She is dressed in her "Best and Company" leather jacket and wearing loafers. She quickly understood the wisdom and practicality of Alaska clothing, including shoes, but Anne always showed some of her Manhattan roots. She graduated a National Honor Student from the Rhodes School in Manhattan. She attended Drew University in New Jersey, where she received a liberal arts education (Anne loved medieval history). She also attended Hunter College in New York to study teaching and UAA to perfect her art. Anne was a gifted and consummate artist. Her favorite medium was acrylics on canvas. Her home is graced with many of her paintings, as are the homes of friends and, of course, her children. Anne was a superb cook. Her meals were frequently the pinnacle of a social gathering in her home. She was masterful and very daring in the kitchen. Her cookbooks were well loved, profusely annotated, used and even stained by her talents. No one will ever match her sesame noodles. Anne knew that cooking a meal for someone or for many people was an act of loving them; her family was well and truly loved with each meal. Anne focused her creative energy on and received her greatest satisfaction from her children. Her motherly drive was realized by three amazing and accomplished sons, Jason, her "pumpkin pie," Steven, her "baby bear," and Christopher, her "baby ducks." She also reserved intimate space for Collin, the love of her life and she of his. Anne was passionate and she was immoveable once she had made up her mind about anything. Anne refused to spend energy caring what other people thought. She rethought her original dreams of teaching after visiting the Harlem classroom taught by a fellow Hunter graduate. Anne provided insight, strongly worded insight, to the grad-teacher that the students didn't seem to get the lesson, because a class on farm animals was not relevant to students who would likely never see a cow in their lives. Anne she was a pacifist: there were no real or toy pistols in her house and an errant toy sword, to which no one dared confess ownership, was committed to the trash. Anne lives on through her family by son, Jason Bookman and his wife, Renae; by son, Steven Bookman and his wife, Lea Filippi and their son and Anne's grandson, Bruno; by Christopher Middleton and fiance Daniel Conner; by her husband of 37 years, Collin Middleton; and by her sister-in-law, Melissa Stone and husband Paul. As dear as family were her many close friends, including Charlene and husband Ron; her first husband and continued friend, Bruce Bookman and his wife Mary, their son, Alex wife, Gabriella daughter, Emily and son, Ethan. She lives on through them as well, and by her dear friends, Barbara, perhaps her oldest friend, Patricia, Brandy and Sandy, Wayne, who has been a friend and argument foil since they first met in 1968, Glenda, Caitlin, Aron Wolf, who gave the spelling of her youngest son's middle name, Pat, Bonnie, and Al and so many others. At Anne's wishes, no ceremony will be held. The ashes of Anne will be interred in a niche in the South side of the columbarium wall at the Anchorage Memorial Cemetery, near the bench closest to Cordova Street.
To plant a tree in memory of Anne Middleton, please visit our
Tribute Store
.
Services
To plant a tree in memory of Anne Middleton, please visit our Tribute Store.