Alan Powers Obituary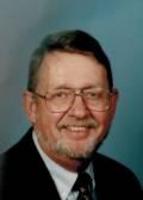 October 28, 2013
Resided in

Anchorage

,

Alaska
Obituary
Anchorage resident, Alan Dale Powers, 84, died peacefully on October 28, 2013 surrounded by family.
Alan was born June 10, 1929 to Thomas Jr. and Gwenn (Stivers) Powers in Eugene, Oregon. Alan moved from Monroe, Oregon to Vida, Oregon at an early age because his father became superintendent of McKenzie School District in Vida. Alan graduated from McKenzie High School.
On March 23, 1952, Alan married his childhood sweetheart, Lelah Hall, in Eugene, Oregon.
Alan graduated from the University of Oregon with a Bachelor's Degree in Geology in 1951. Shortly thereafter he began a 41 year plus career with the Federal Government starting with the Bureau of Reclamation in Stockton and Sacramento, California from 1952 to 1963. In 1963, he began working with the Bureau of Outdoor Recreation in Washington D.C.; staying in D.C., Alan transferred to the Bureau of the Budget in 1966 to 1976. In 1976, Alan became Director for Outer Continental Shelf Program Coordination (OCS). In 1982, he took on the role as Deputy Associate Director for OCS, Minerals Management Service (MMS), until 1983. In 1983, Alan and his wife moved to Anchorage where he was Regional Director, Alaska OCS Region, MMS, until 1994. His career spanned ten presidential administrations, from President Truman through President Clinton.
He received the Presidential Meritorious and Distinguished Rank awards in 1982 and 1987; Alan also received the Department of Interior's highest award for Distinguished Service in 1985.Even with Alan's challenging career, he had many hobbies that included fishing, rock collecting, sending letters to various magazines and newspapers, and he loved photography. Alan enjoyed building shelves, decks, and picnic areas for the family cabin on the Kenai River. The cabin was a perfect place to spend many happy times with friends and family, fishing and enjoying nature.
Alan is survived by his wife of more than 62 years, his four children and his eight grandchildren.
A celebration of Alan's Life will be held 2 p.m. Saturday, November 9th at Cremation Society of Alaska, 7216 Lake Otis Pkwy.
In lieu of flowers, the family requests that donations be made to Providence Extended Care.
To plant a tree in memory of Alan Powers, please visit our
Tribute Store
.